Horsemilk is produced to HACCP-norms. The abbreviation HACCP stands for 'Hazard Analyses Critical Control Points'.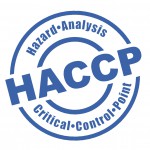 Horse milk is being produced to the norms of the HACCP. The abbreviation HACCP stands for 'Hazard Analyses Critical Control Points'. It is a system that allows the industry any possible problems, which occurs while producing can be prevented, to identify, to control and to evaluate, by which the quality of the product will be secured.  Regularly the milk is being tested by an acknowledged laboratory. Al milking materials have to be cleaned every time after using. This explains the high cost for labor and working costs for getting horse milk. The HACCP handbook has guidelines and law obligations to which a horsemilker must apply and what to do in case of  unexpected circumstances.
Together strong in quality
More over twenty Dutch and Vlaamse horsemilkery's have united at the Cooperative association together working horsemilkery Netherlands & Vlaanderen (SPaN-V Coöperatieve Vereniging Samen- werkende Paardenmelkerijen Nederland & Vlaanderen) The most important goals of this cooperation bond are to promote the quality and image of the producers of horse milk and to carry out the research to the beneficial function's of horse milk. Thus for example they have developed a collective integrated system for the protection of fresh and treated horse milk. In cooperation with HAS Den Bosch and HAS Knowledge Transfer they have produced a quality handbook for horsemilkers. Hereby the members of SPaN-V satisfy the European laws.
Packaging
Nothing is so important as the packaging of products. To guarantee the durability of the products they have to be packed free of, and closed off for, oxygen and moist. The most used form of packaging for fry-dried products are vacuum packed. By right packaging you can say that the product had a durability of minimal eighteen months. That is the reason why horsemilk, horsemilkppowder and horsemilkcapsules of the horsemilkery 'De Lage Wierde' are being packed vacuum.
Our products
* on the images you see the Dutch packaging